Pavement Design, Construction & Maintenance Services
Recommended Pavement Maintenance Schedule:
Every 12 to 24 months, depending on traffic flow and weather.
Whether you're a national retailer, commercial property owner or manager, or local merchant, a parking lot is a customer's first impression of your business.
Contact Us
Recommended Pavement Maintenance Schedule:
Every 12 to 24 months, depending on traffic flow and weather.
Seal Coating
Beauty is only asphalt deep. Protect your parking lot with proactive sealcoating services.
Learn More
Layer it on. Stay protected with a Pro like Appell
Striping
Earn your stripes as a truly professional organization with clean design and aesthetics through Appell striping services.
Learn More
Measure Twice Paint Once!!! New Lines for a New Parking lot
Pothole Repair
Is your parking lot in need of facelift? We can help with that.
Learn More
No holes here… Be Smart and Fill those pot holes
Compliance
What is and when did the ADA Start?
The Americans with Disabilities Act (ADA) became law in 1990. The ADA is a civil rights law that prohibits discrimination against individuals with disabilities in all areas of public life, including jobs, schools, transportation, and all public and private places that are open to the general public. The purpose of the law is to make sure that people with disabilities have the same rights and opportunities as everyone else. The ADA gives civil rights protections to individuals with disabilities similar to those provided to individuals on the basis of race, color, sex, national origin, age, and religion. It guarantees equal opportunity for individuals with disabilities in public accommodations, employment, transportation, state and local government services, and telecommunications. The ADA is divided into five titles (or sections) that relate to different areas of public life.
How many handicap spaces do I need?
| Total Number of Parking Spaces Provided in Parking Facility | Minimum Number of Required Accessible Parking Spaces |
| --- | --- |
| 1-25 | 1 |
| 25-50 | 2 |
| 501-1000 | 2 percent of total |
| 1001 and over | 20, plus 1 for each 100, or fraction thereof, over 1000 |
What are the measurements of a Handicap Parking space?
What Does the Handicap Symbol look like?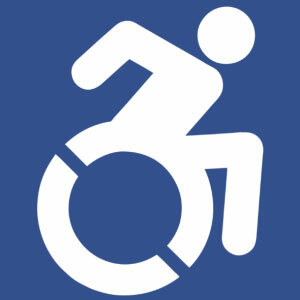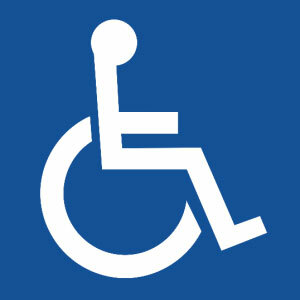 Get Help Making Your lot Compliant:
A special tax credit of up to $5,000 per year is available to help some employers make accommodations required by the ADA. Any business can also take a full tax deduction of up to $15,000 per year for expenses of removing qualified architectural or transformational barriers.
Do Your Research:
No matter what your state and local regulations might be, it's important to do your research and ensure you only have to do the job once. ADA Compliance rules and regulations are always changing.
How we do it better.
1. Customer Experience
Other than making sure the work performed on your parking lot exceeds expectations, we focus on your experience with Appell.
3. Backed up by Our Vendors
Our suppliers and equipment are purchased from some of best, most respected companies in the industry.
2. We Communicate
We keep you in the know. Before , during , and at completion of your project. We simply make it easy for you to work with us.
Benefits of Pavement Maintenance
Play it Safe
An attractive and well-maintained parking lot can either be a red carpet to your front door that enhances customer experience, or a safety liability and deterrent to return visitors. Appell provides a complete range of pavement design, construction and maintenance services to ensure traffic and pedestrian safety as well as compliance with municipal codes.
To Protect and Preserve
Studies have shown that proper maintenance can more than double the life of your parking lot. Using innovative and advanced technology, Appell provides long-term preservation of your parking lot with crack filling and sealcoating solutions.
We are owners/managers of several commercial buildings in Suffolk County. Appell is our first choice contractor for all of our sealcoat needs and asphalt repairs. Detailed estimates are provided outlining every aspect of work. All work is performed in a proficient and timely manner. Appell is understanding to our Tenants needs and makes every effort not to disrupt the daily operations of their businesses. We are extremely satisfied with their work and professionalism.
– O'Shea Properties, Ronkonkoma, New York